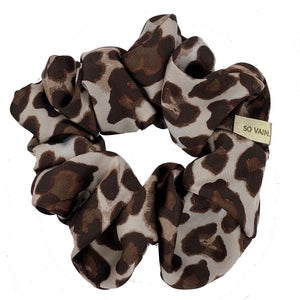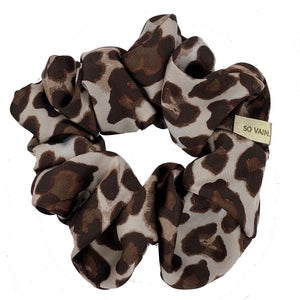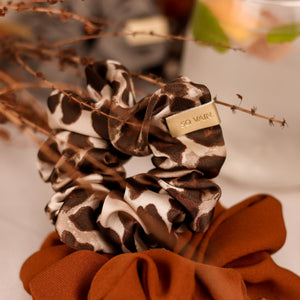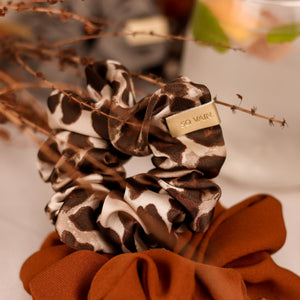 On Sale
Monique
Chocolate brown, tan and black leopard print

Generous babe who wears her heart on her sleeve. She's a white wine lover, caregiver extreme and the best dog-mama with a booty supreme.
Polyester Satin
3" or 5" Diameter
Exact dimensions vary in size due to our different fabrics. Our measurements are based on the average diameter of the scrunchies & are approximations.  Fabric colour may vary depending on the screen setting, monitor and/or browser.