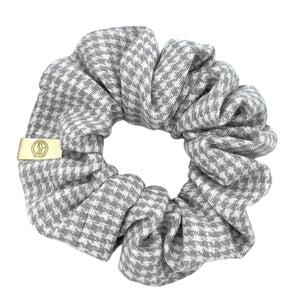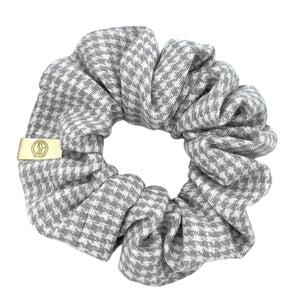 On Sale
Chanel
Houndstooth
Enchanté. Obviously fashionable, emotionally wise, and a keen observer. A true artist, she surrounds herself with poetry and beautiful things. She enjoys spending time alone, in her own company when she needs to unwind. She is distinctly original and sure to leave a lasting impression wherever she goes.
55% Linen, 45% Cotton

5" Diameter
Exact dimensions vary in size due to our different fabrics. Our measurements are based on the average diameter of the scrunchies & are approximations.  Fabric colour may vary depending on the screen setting, monitor and/or browser.